Luxury Apartments in Islamabad
Book A Luxury Apartment in Islamabad
Luxury Apartments for Sale in Islamabad
Cloud Tower-1 is a 27 floor Apartment Building on 12 kanal piece of land located perfectly
at Block-G of B-17, Multi-Gardens, comprising of Studio, 1, 2, 3 bed and Penthouse / Duplex Apartments
It will spread over an area of 860,000 sq.ft., including over 14,000 sq.ft. area planned for gym and 4 floors reserved for car parking.
We will be offering such facilities which are available in very few residential buildings Islamabad.
We are happy to announce that apartments are available for sale in multi garden b-17 Islamabad at  affordable prices. In addition, B-17 Multi Garden Islamabad is well known for its safe environment.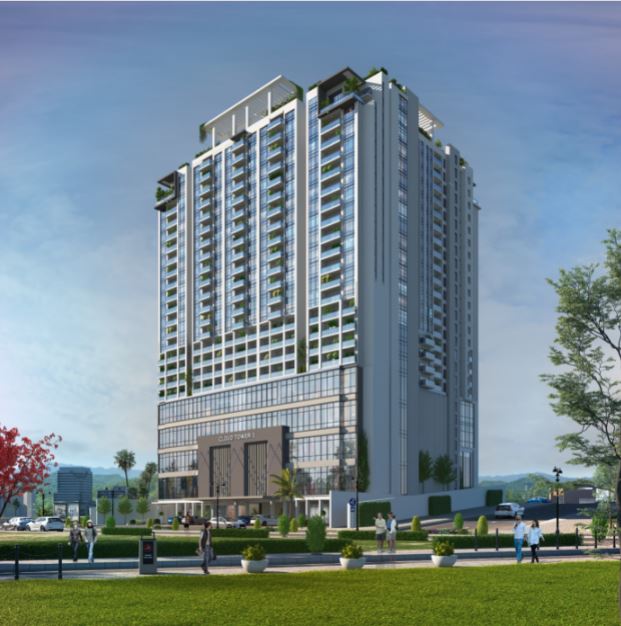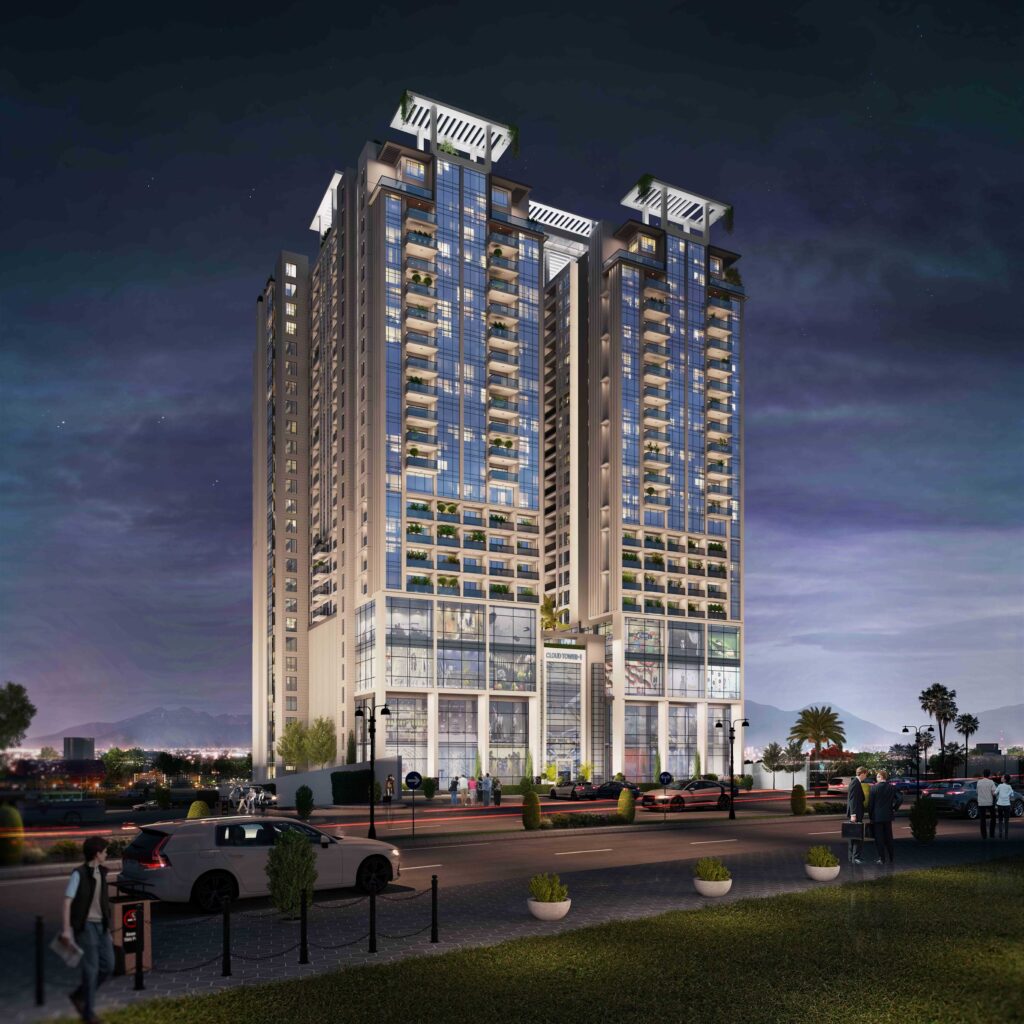 The Cloud Services aims to provide long-term value for the Customers and has set new standards with an iconic project of Luxury Apartments in Islamabad. Cloud Tower-1, a modern
accommodation fit for royalty. A one-of-a-kind investment project in Real Estate and a unique experience for each of the homeowners. Sleek modern design, cutting-edge amenities, and stunning views of the city, these
Residential Flats in Islamabad
evoke a sense of well-being and refinement.
Our services cater residents of all ages. We have planned day care center, indoor and outdoor play areas for children with walking tracks, senior citizens' lounge for older people to socialize etc.
The availability of a roof top restaurant with the combination of food, skywalk & observatory in Cloud Tower-1 is very convenient and entertaining for the residents.
Cloud Tower-1 in Multi Gardens B-17 will have the most up-to-date separate gyms for ladies and gents with latest equipment. As the saying goes "Healthy minds healthy bodies".
A highly secured system for the safety of residents is implemented in Cloud Tower-1 residential apartments. Top features include Multiple Emergency Exits, 24/7 CCTV Surveillance.
Cloud Tower-1 provides energy-efficient flats in Islamabad. Complete planning is done to achieve Green Building Solution. The key feature is Passive Energy Utilization.
For the first time in Pakistan, a residential building has introduced an in-building solution for better mobile coverage. Fiber connectivity to every apartment is created with this in mind.
Cloud Tower-1 in Multi Gardens B-17 provides an advanced pharmacy to facilitate their residents so they will not suffer outside in search of medicines with 24×7 medical emergency services.
ONE BED APARTMENT
TWO BED APARTMENT
THREE BED APARTMENT
ONE BED APARTMENT
Designs own a long-term permanent residence having spacious rooms with all the required facilities.
Spacious TV Lounge
Min room size; 12'x14' excluding wardrobe
All apartments have wide terraces
Beautifully designed washrooms
One bed apartments having min size of 932 sq.ft. up to 1150 sq.ft
Kitchens which can be made open or closed on demand
Service balconies for placement of geyser and kitchen ventilation
Huge Windows
TWO BED APARTMENT
THREE BED APARTMENT
Luxury Apartments in Islamabad on Installments
Islamabad's picturesque vistas are what draw visitors the most. People are encouraged to invest in Islamabad by the tranquil atmosphere of the city. As a result, homes and apartments in Islamabad on installments are highly expensive. The properties in Islamabad guarantee safe investments and profitable profits. As a result, investors from all across the nation search for properties in Islamabad. Even Pakistanis living abroad want to make investments in Islamabad. Additionally, there is a considerable demand for commercial real estate in Islamabad. The majority of Islamabad's real estate developments give buyers the option of purchasing residences along with workplaces and retail spaces.
Islamabad is a masterfully designed metropolis. The city has designated zones for commercial markets. Furthermore, there is no rush in Islamabad's residential zones. Islamabad is therefore a nice and tranquil place to live.
The type of property affects how much it is worth in Islamabad. For instance, the Capital Development Authority (CDA) offers pricey real estate possibilities. Residential and commercial plots are also available in some home developments at reasonable costs.
Due to infrastructure improvements, real estate costs are higher in Islamabad. The completion and operation of the Metro Bus project is one such breakthrough. Similar to this, real estate near the brand-new Islamabad International Airport is likewise rising in price.
Do you intend to make an investment in Pakistan? If so, you should take into account Islamabad's residential and commercial constructions. The elite class and bureaucrats prefer the lovely city. Due to its high level of security, purchasers prefer to purchase homes, apartments in Islamabad on installments.
Do you find it difficult to know regarding investing in Islamabad? Or how should you search for your ideal property? Well, there's no need for concern. Our goal is to assist you. On this website, you can research the various property alternatives in Islamabad. Additionally, this service allows you to purchase property in Islamabad on a payment plan.
So, whatever requirements you have for your property, we can handle them. Visit our website to view all of the available property alternatives. It will aid in your search for the ideal property. After that, you should get in touch with Islamabad property agents.
There are many different types of apartments available for purchase in Islamabad, including service apartments, family apartments, luxury apartments, penthouse apartments, and studio apartments. Cloud Tower-1 is a 27 floor apartment building offering studio, one, two, and three bedroom flats, and Duplexes and Penthouses, that is conveniently located at Block-G of B-17, Multi-Gardens. With about 14,000 square feet set aside for a gym and four levels set aside for parking, it will have an overall area of more than 860,000 square feet. There aren't many buildings in Islamabad that offer these services, but they will be offered by Cloudtower 1.
Stunning Luxury Apartments Designed For Life