Cloud Tower-1 is a 27 floor Apartment Building on 12 kanal piece of land located perfectly at Block-G of B-17, Multi-Gardens Comprising of Studio, 1, 2, 3 bed and Penthouse / Duplex Apartments.
It will spread over an area of 860,000 sq.ft. Including over 14,000 sq.ft. area planned for Gym.
4 floors reserved for car parking.
We will be offering such facilities which are available in very few buildings in Islamabad.
90% bedrooms & all living rooms have one full wall comprising of huge glass windows.
All passages will end at large glass windows.
Main passage of each floor will have a 42 feet wide huge window showing beautiful view to residents and visitors passing through.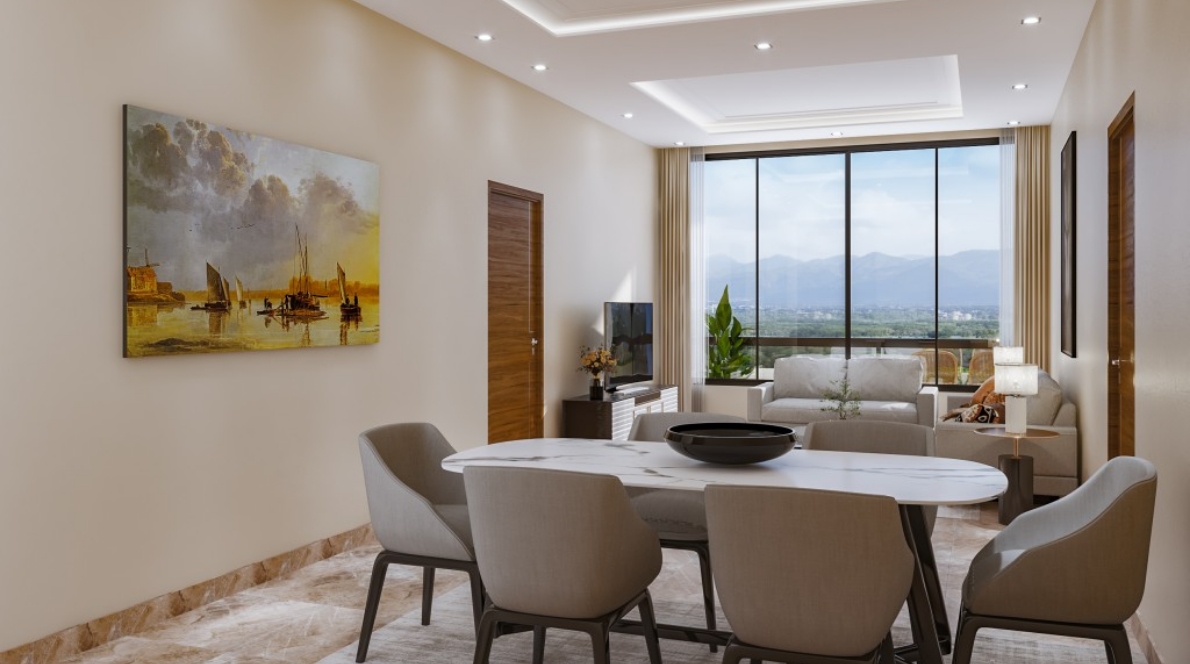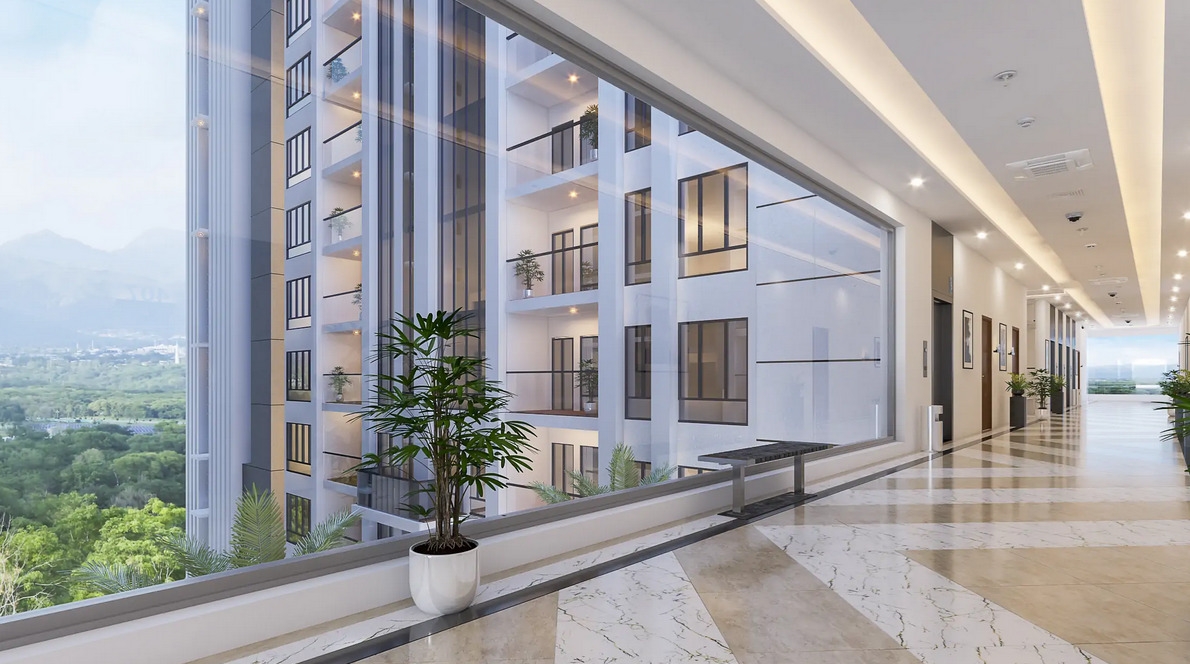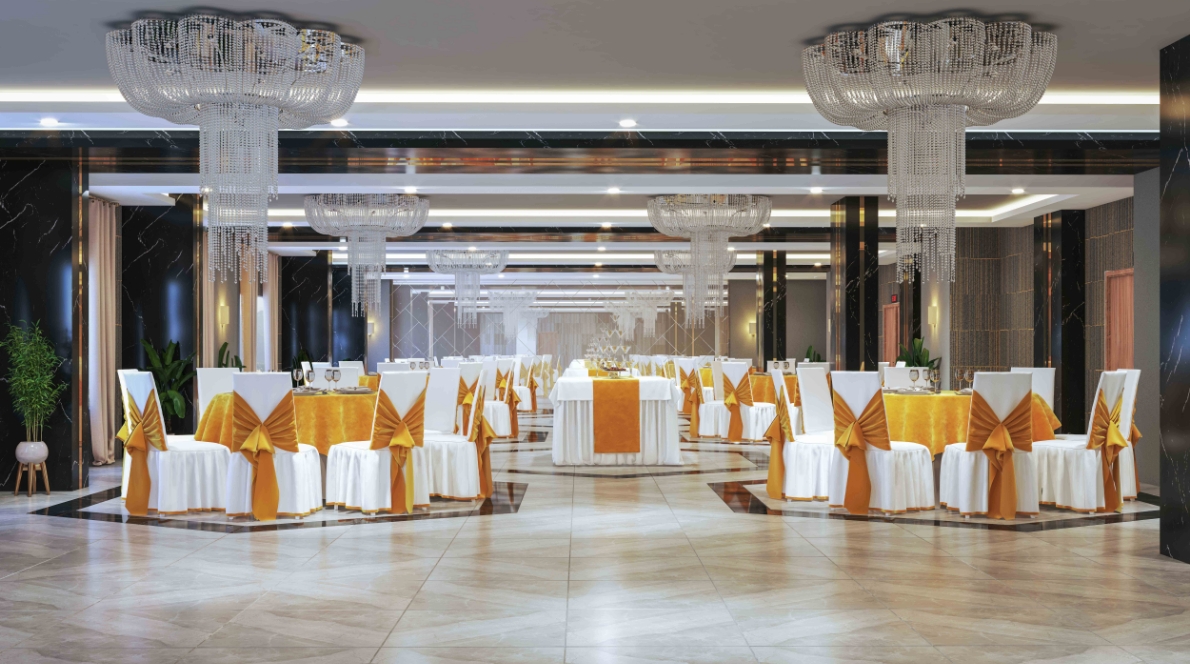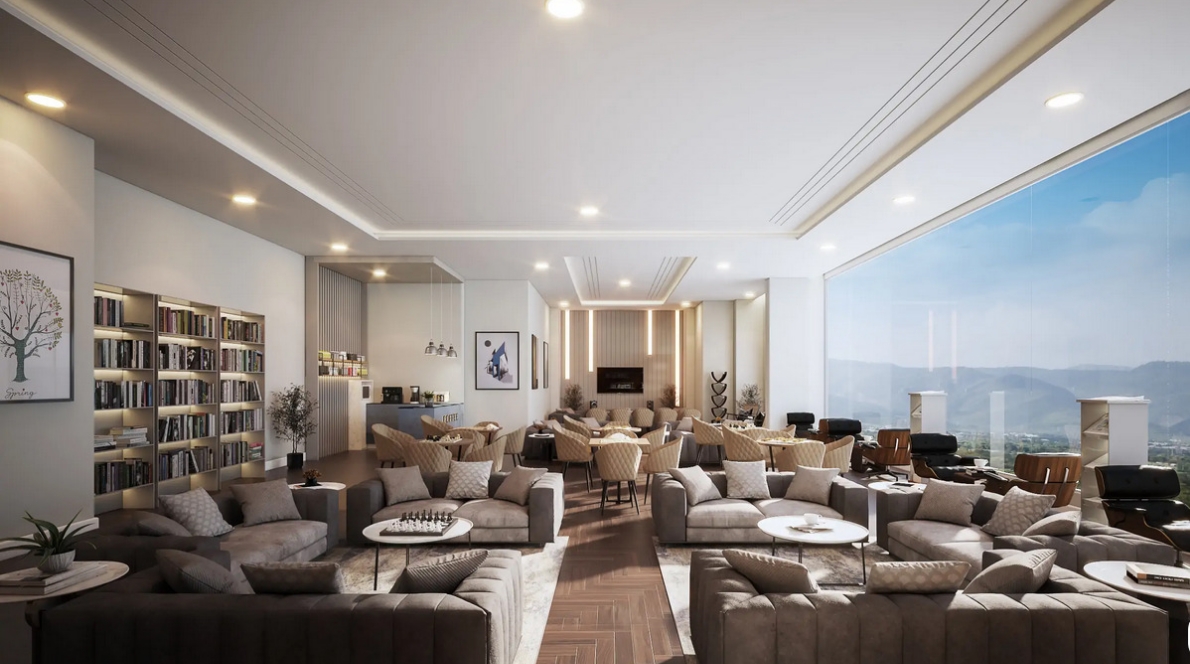 Our services cater residents of all ages.
14,000 sq. ft. separate gym for both ladies and gents,
Prayer Hall for 165 people with separate ablution area
Senior Citizen Lounge where older people can socialize with each other,
Community hall (for your events) for our residents,
Building Management and Building Association offices
24 hours Pharmacy with doctor available,
Day Care Center
Indoor Play Area and
Outdoor play areas for children, 60ft above from the ground walking tracks.
Two pools of lifts comprising of total 10 lifts (including two cargo lifts) exclusively for residents.
4 floors reserved for car parking only.
Separate parking and drop lanes, Separate path for cargo decks and Garbage collection with visiting driver's rooms.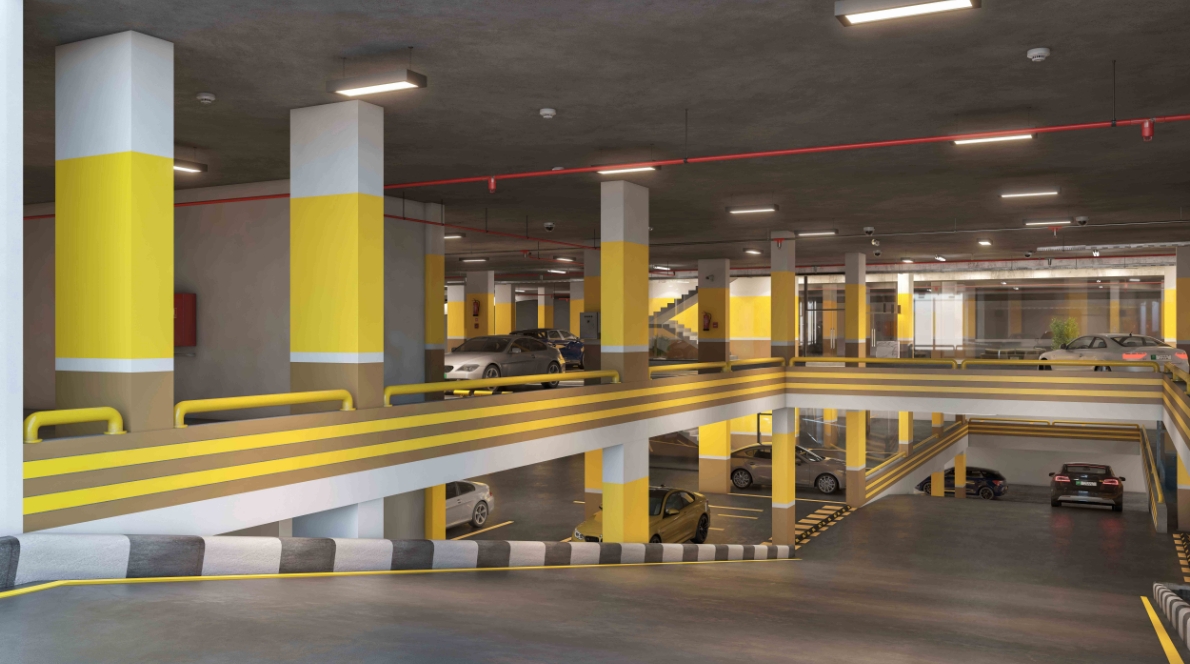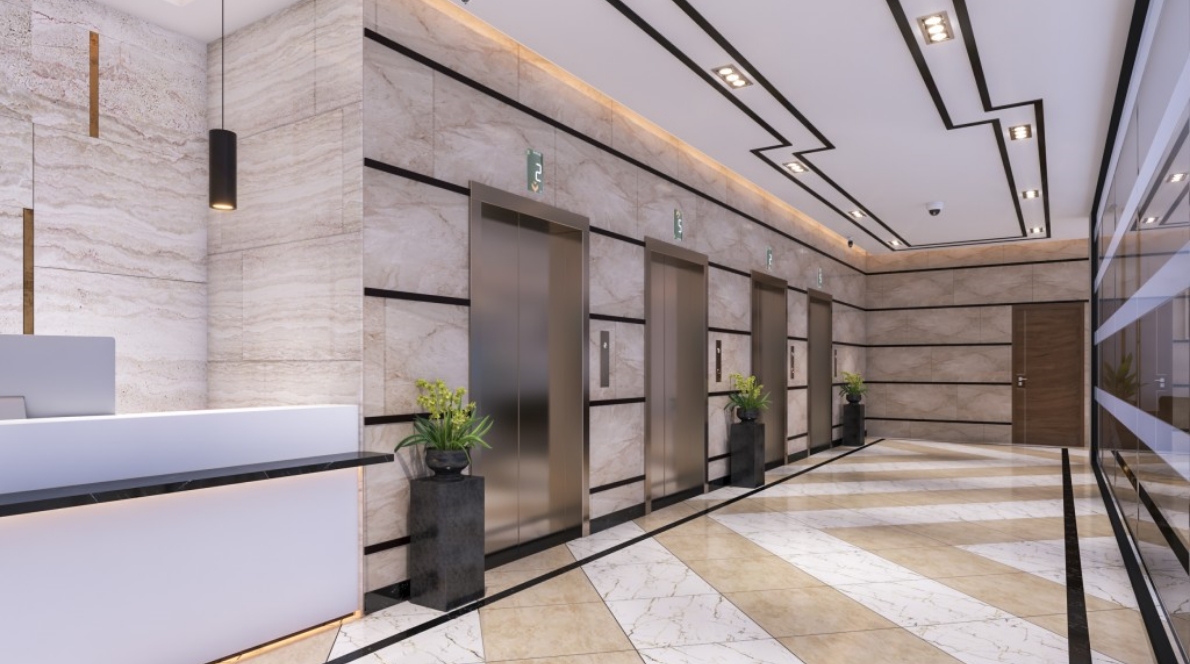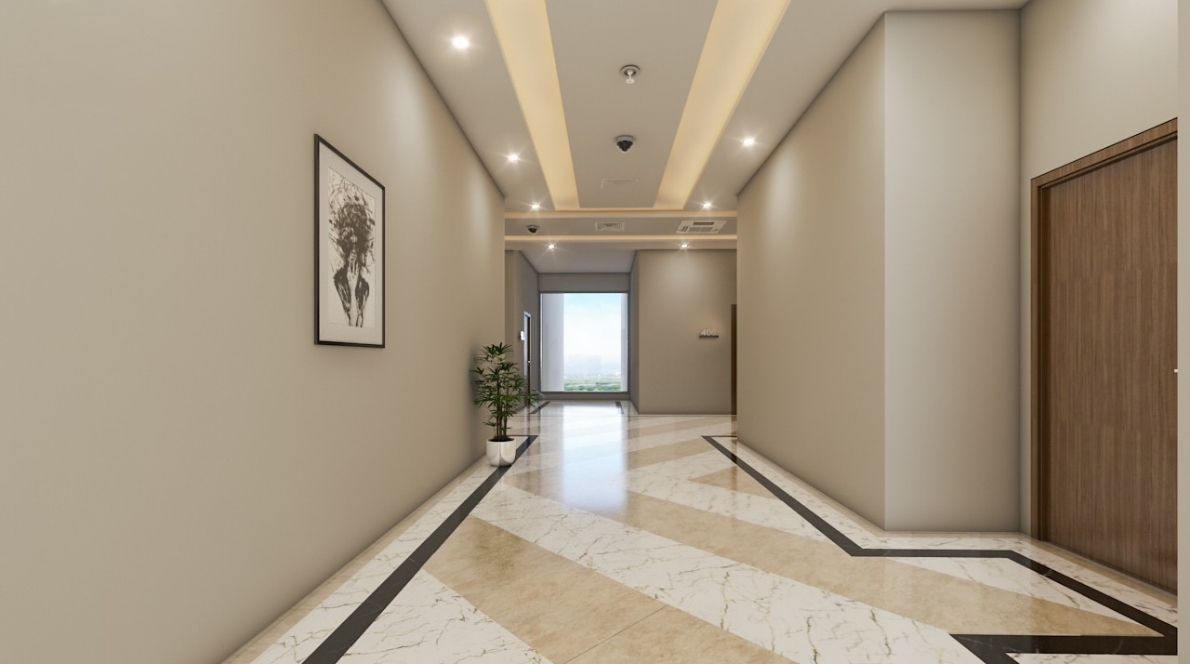 Windows/Entrance doors are not facing other apartments.
Separate lobbies for studio, one bed lounges and 2, 3 bed apartments.
Windows will have a distance of 42 feet between them and an angular open and wide view.
Emergency Exits after every 60 feet
CCTV Surveillance and Security at Apartment Lobbies
Apartments are designed with terraces, store rooms, service balconies, spacious rooms and living rooms.
Minimum room size in each apartment is 12 x 14 feet.
Every room will have wardrobes spaces.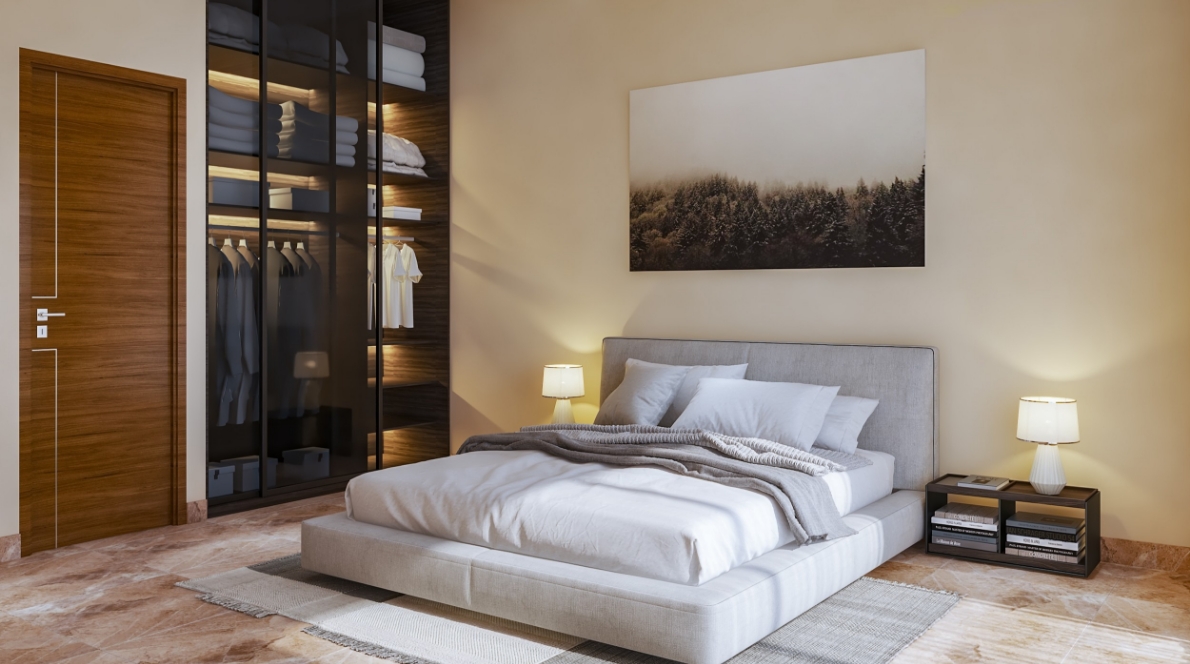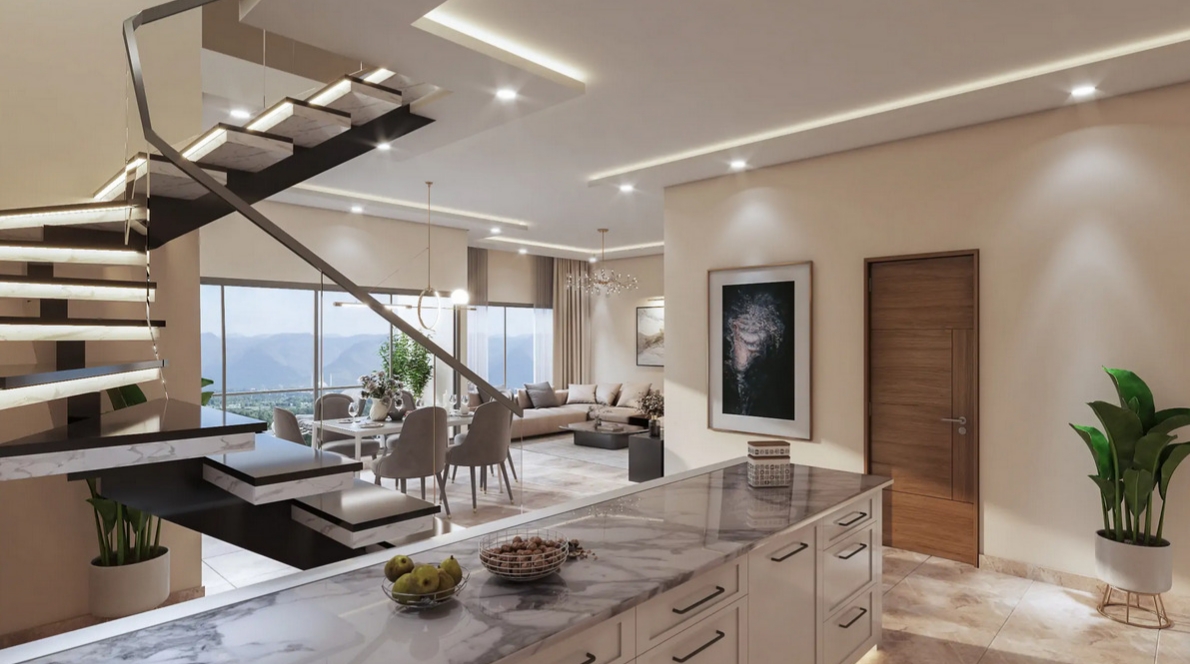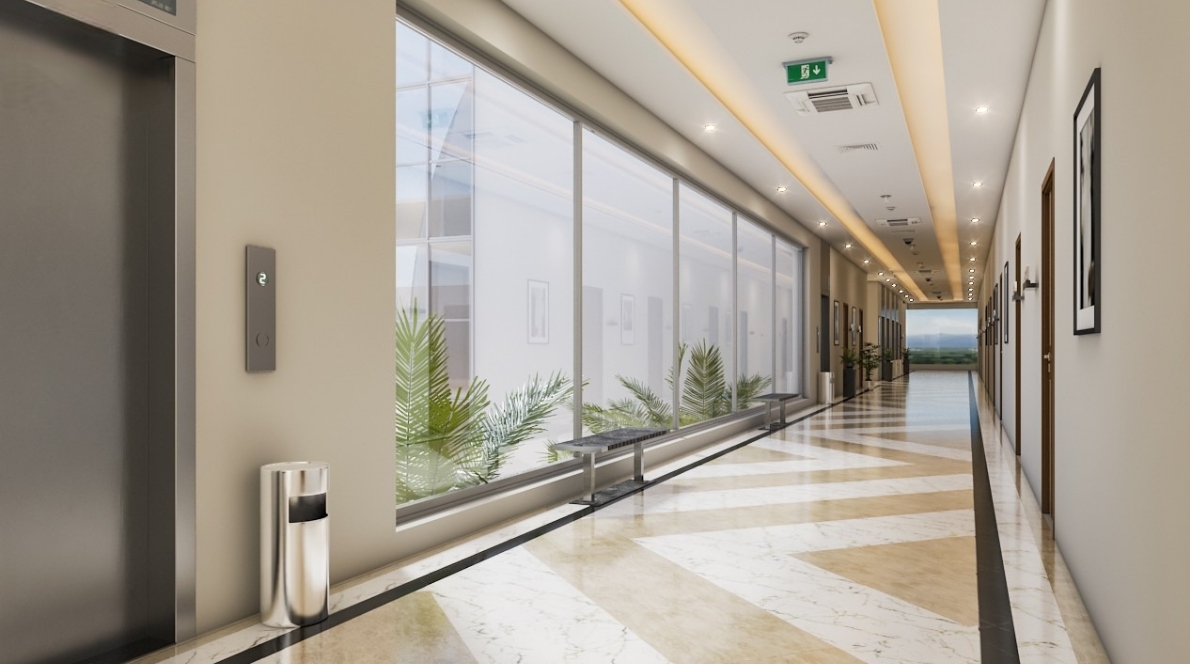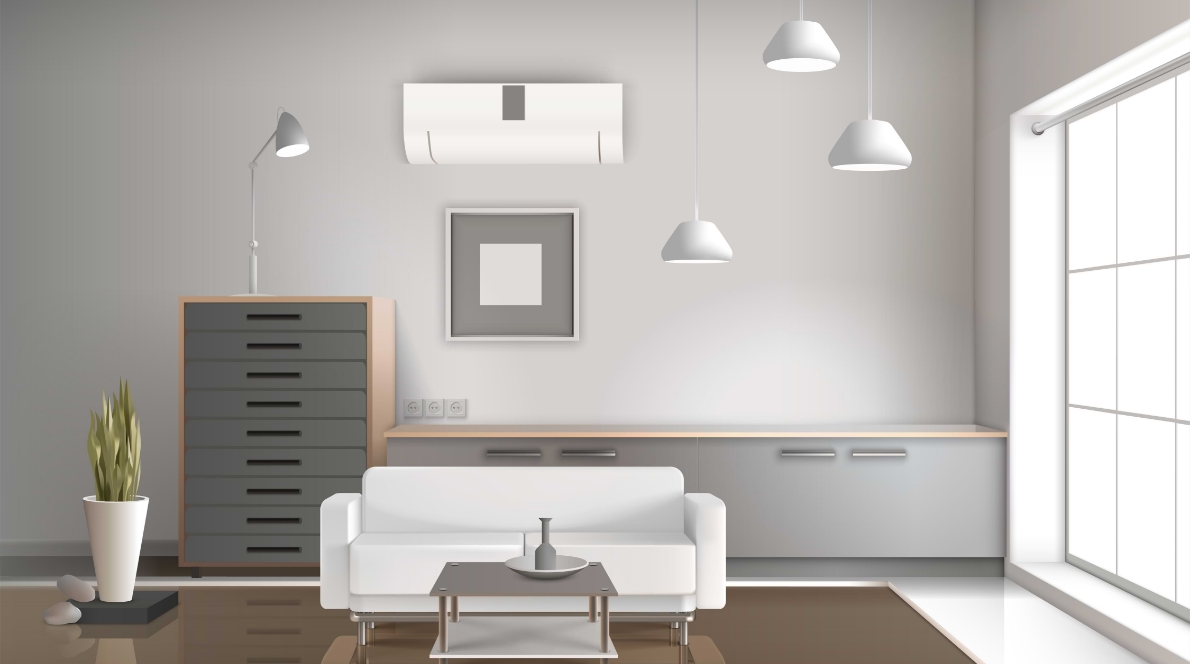 Windows at the end every passage and a 42 feet wide window in the main passage,
Double glazed windows with Argon gas filling,
Day light harvesting,
Cross ventilation,
Rain water harvesting,
Smart lights and smart fans in common areas
Smart entrances, solar powered lights in open air spaces will also be placed.
Smart apartment solutions, which will help to save money as well as environment.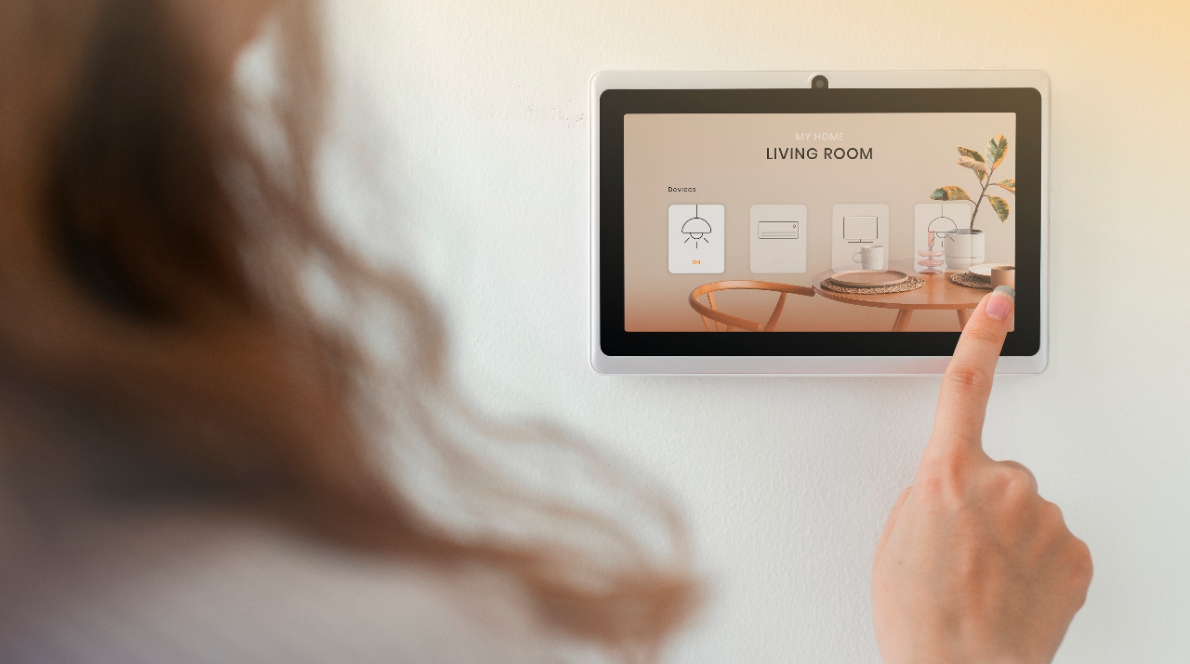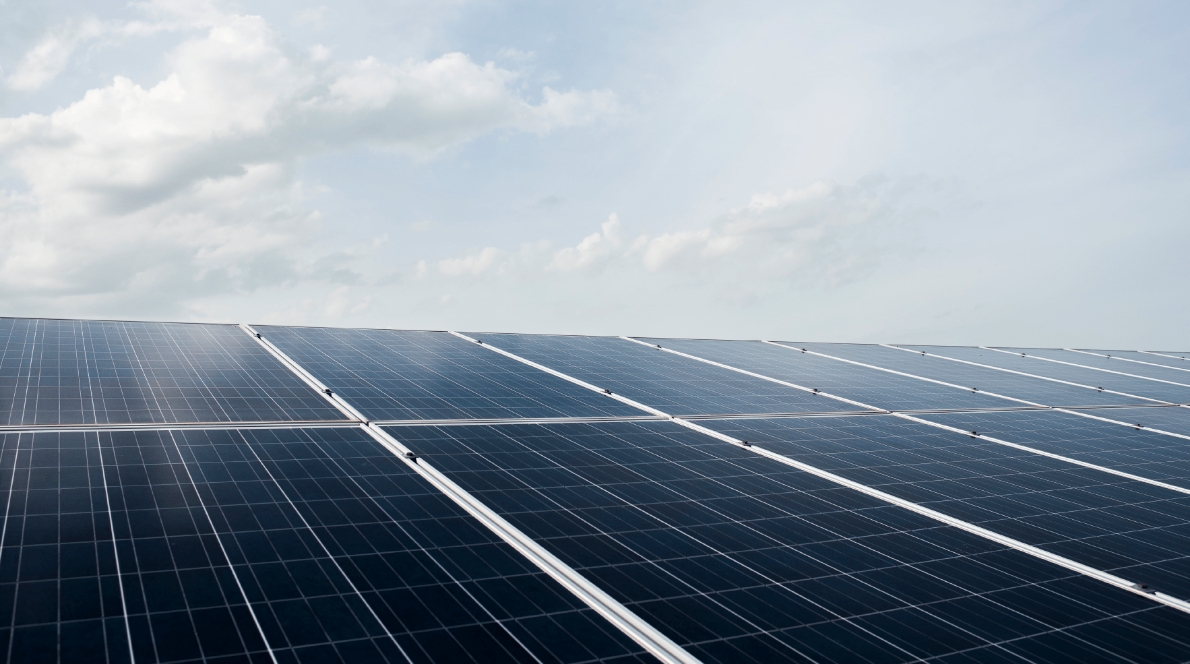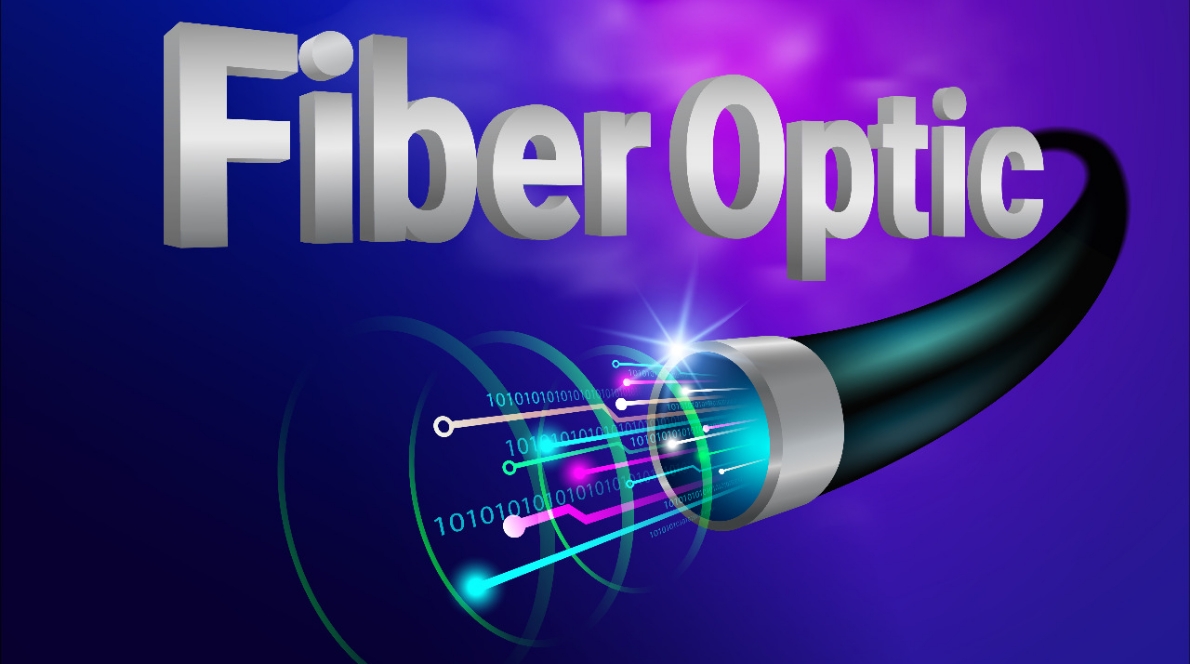 Voice & Data Connectivity
Introduced for the first time in any residential building of the country.
Fiber connectivity will be installed on all floors of the building.
In-building solutions for better mobile phone coverage are being introduced.
Rooftop Restaurant, Observatory & Sky walk
Rooftop restaurant is being introduced for the very first time in Pakistan.
Observatory
Sky walk