Tips to Sell an Apartment without Real Estate Agent
Tips to Sell an Apartment without Real Estate Agent
Selling an apartment in Pakistan is risky and challenging, but selling any other property is even more difficult, especially without the help of an agent; it's difficult to know where to start. You can save money by selling the apartment without a real estate agent. However, you must take numerous safeguards before presenting the house for sale to a possible buyer.
However, before you plan to sell your property without using an agent, keep in mind that the procedure is not simple. You'll have to devote a significant amount of time to tasks that a realtor would normally handle, such as exhibiting and marketing your home and bargaining the final price.
Also, keep in mind that you'll have to deal with all the financial and legal documentation, which can be overwhelming. (Hiring a lawyer to assist with this is probably a good idea.)
With that in mind, here are five recommendations to get you started if you decide to sell your home without using an agent.
Prepare Your Apartment for sale
Before you list your apartment, start preparing it for sale. Begin by decluttering your home thoroughly. Instead of seeing indications of your individuality everywhere, the idea is to make it easy for potential buyers to imagine themselves in your home.
Remove any items that give the house a lived-in sense, such as family photos. Place these items in closed closets, storage rooms, the garage, or a storage facility off-site. Take advantage of the opportunity to sell or give away things you no longer need by using OLX, Daraz, AliExpress, or a traditional garage sale.
After that, clean the area until it shines. If you've been hesitant to pay for professional cleaning services in the past, you may want to reconsider on this occasion. If you have a formal lawn, spraying of grass clippings or sod application won't hurt; fresh mulch and gravel, however, should be enough for potted plants or xeriscapes.
Set a Realistic Price
If you're going to sell your apartment without the help of an agent, don't fall into the trap of overestimating its value. We urge sellers to determine a price based on facts rather than feelings.
You must be very cautious not to price your home too low or higher than its assessed market value when you are selling it without the help of an agent. You're cheating yourself out of earnings and cash if you price it too low, and if you value it too high, you're merely making your home undesirable to potential buyers.
A valuation of your home is required based on objective elements like room size, the number of rooms and bathrooms, and the location of your home. You can also see how much similar properties in your area are sold for. The process is tough and needs more research with calculations.
Calculating your home's latest fair market value is an excellent technique for a reasonable price. There are numerous options available. For example:
Allow an appraiser to inspect your home and determine the market price;
use internet pricing calculators.
Gather all relevant information and documents concerning your home
Now begins a period of intense effort. Even owning the house doesn't mean you know everything there is to know about it. From the standpoint of the real estate sector, you must do your research by obtaining all relevant information and documentation about your home.
The title is the most significant of these documents since it shows potential buyers that it is clear and unencumbered.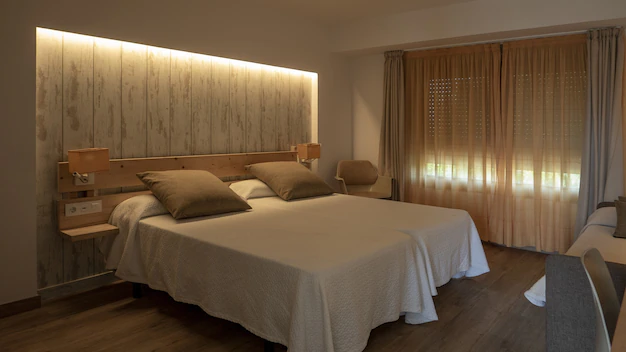 Advertise Your Apartment
In the good old days, selling your property was as simple as putting a 'For Sale' notice on your front door and sending out or placing leaflets in public places where this was allowed. Due to technological advancements, things have become more accessible, faster, and more comprehensive. It's now up to you to use all of these digital resources.
You can join a variety of internet listing firms, for example. All you have to do is be on these websites and applications. Then email your family, friends, and coworkers to let them know about it. Finally, use your social media profiles and make the post public.
The idea here is to make sure that your home's graphics and images can interest potential purchasers.
Final Thoughts
Replacing appliances in the home can be costly. Consider both your personal preferences and the age of the current equipment in your home. Some homebuyers may consider upgraded appliances to be a requirement or a bonus, while others may not.
For more visit our Cloudtower