6 Things to Keep In Mind While Selling Your Property
Here's what you should do if you want to sell your house. While employing an estate agent or selling your home on an internet portal are apparent initial steps, many individuals overlook the need to consult with a lawyer. If there are any issues, a lawyer may be quite beneficial. So, if you're looking for a good buyer, keep this in mind:
1. Do your homework
Determine the current rate in your region. Visit a few homes if necessary to get a sense of your competitors. The age of your flat, its features (such as a balcony or high ceilings), and its proximity to social infrastructure all factor in how much it may be sold for.
2. Find the Right Real Estate Agent
The right real estate agent can make all the difference in a successful sale. Make sure to find an agent who understands your neighborhood and market and has a proven track record of sales success. Don't be afraid to ask for references and check their previous listings.
3. Price it to Sell
Don't fall into the trap of overpricing your home, thinking you'll get more out of it. Most buyers will not even look at a home that is priced too high, missing out on potential interest from those who might consider lowering their offer price later if they like the house. Ultimately, if you price it too high, you will end up with fewer offers and a longer length of time on the market—two things that can cost you money in the long run.
4. Clean, Declutter, and Depersonalize
You want buyers to be able to imagine themselves living in your home as soon as they walk through the door. To make this possible, clean every part of your home thoroughly before putting it on the market (including closets, cabinets, under sinks, etc.). Remove personal items so that buyers can envision
Take care of any leaking faucets or creaky doors, for example. Your house will appear well-kept, making it more enticing to potential buyers. Do not paint the house (unless specifically requested or necessary), as the new owners may choose to furnish it according to their preferences.
5. Organize your paperwork
Make sure you have all of the required documentation on hand. Consult with your attorney to see if any papers are missing or need to be corrected. This is an excellent time to straighten out the paperwork with your bank if you took out a loan to buy the house.
6. Consult your lawyer
Keep your lawyer up to date on your papers at all times. It may appear to be a pointless endeavor, yet it has the potential to rescue you from unforeseen difficulties.
Aditional Information
Look for rewards
Determine whether you are eligible for any tax benefits or bonuses. You can discuss this with your bank or accountant.
Pay the bills
After you've closed the sale, you'll need to take care of any outstanding bills, maintenance, energy, or water bills, among other things. It's also good to update your insurance companies and other subscriptions with your new address.
Take everything into consideration
If you intend to keep part of the current furnishings in the property – such as the closet, geysers, and air conditioning unit – factor it into your final offer price.
Your home should be staged
In the West, home staging is a business; make sure your house looks lovely when a possible buyer comes to look around. Walkthrough each room with the buyer in mind, assess your property, and make any repairs you believe may be a deal-breaker.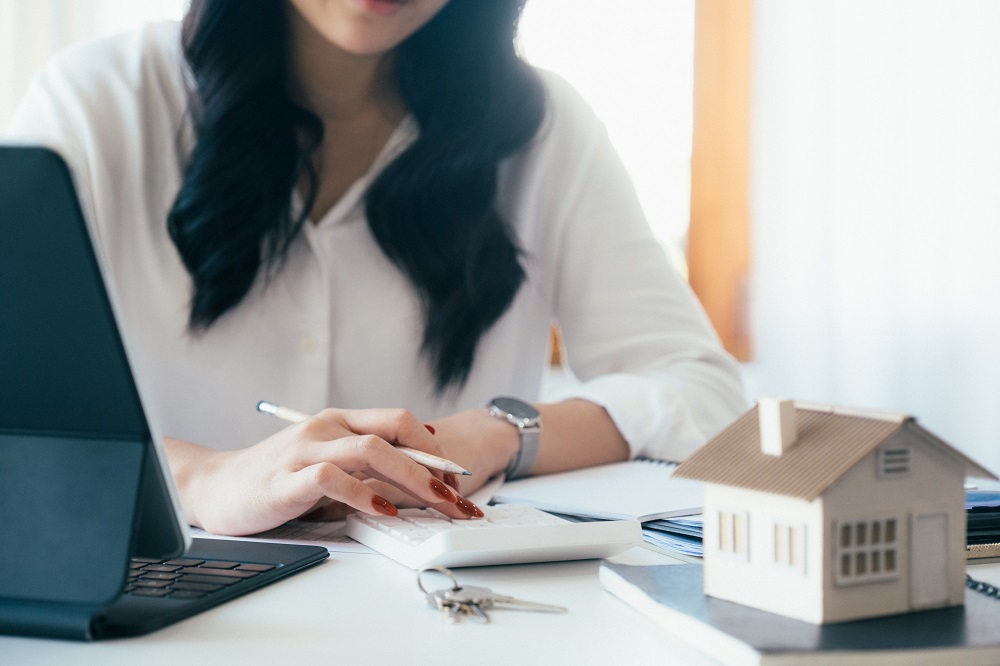 Have you found a buyer?
At the first opportunity, bring up the money. Determine if they will apply for a loan and, if so, what payment schedule they will follow.
Additional charges
For example, an agent's fee, relocation fees, stamp duty charges, and a lawyer's fee, to name a few. Add these in to get a good idea of how much you'll get in hand.
Make sure you have a record of everything
Remember to preserve a copy of all paperwork during the moving and packing process; even the most insignificant document can be a game-changer.
The Bottom Line
Selling a home can be stressful—even more so if you're on a tight deadline. Fortunately, whether you need to sell fast because of a new job, a life event (e.g., a divorce), or financial reasons, there are ways to speed up the process.
If you don't have a big budget to get your home sell-ready, then focus on that first impression. Buyers can make a decision within seconds—a few from the curb, and a few when they step inside the front door. Make those seconds count with a tidy yard, a sparkling home, and, if you can swing it, a fresh coat of paint.
Also Read: Buying an apartment – Checklist and tips you need to know!