Children Play Area for Toddlers
Children Play Area for Toddlers
Safe, mentally stimulating spaces and activities inside the building for kids is a dream of every parent. Children also require healthy recreation for their growth and nourishment. Indoor play areas provide a safe space for children to play in and are ideal for every parent whether they want to keep their kids away from screens and smartphones, or from going out.  With this in mind, Cloud Tower-1 is approaching Children Indoor Playarea with the same care and attention to detail that we bring to every other amenity. Having dedicated amenities like Children Indoor Play Area in Cloud Tower-1 promotes a sense of community and gives our little residents a space to call their own.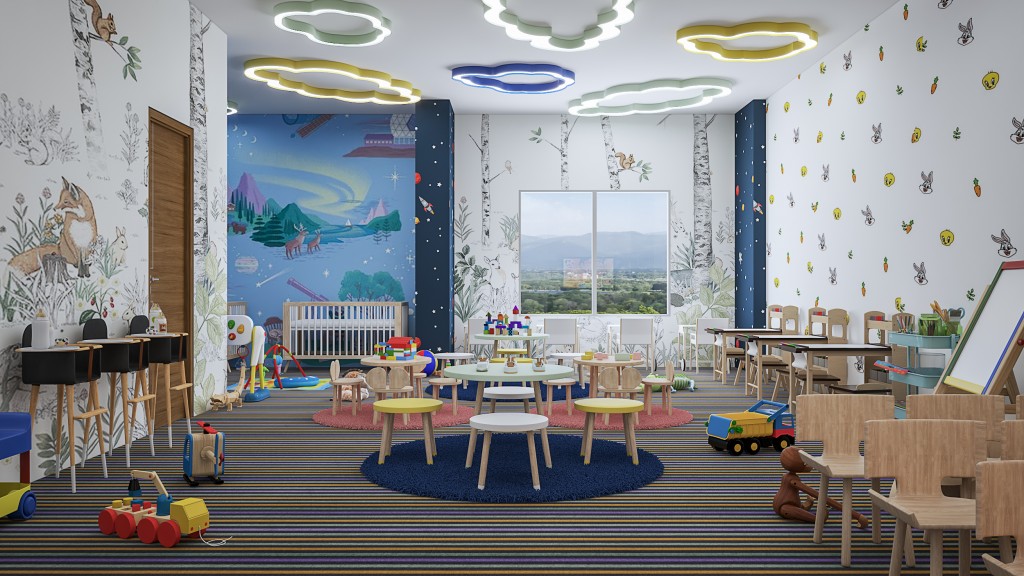 Children's Indoor Play Area is a spacious purpose-built hall in which children can engage in a range of activities. From traditional games such as playing with Lego, enjoying the multiple swings and slides, to more engaging activities like framing boards and creating their own artwork – the hall will cater for all interests in the scenic backdrop of Margalla hills and illuminated by natural lighting coming in through floor-to-ceiling windows. Not only these engaging activities, but they also encourage a healthy social interaction and lifestyle.
As children deserve all of our affection, we have introduced activities and programs tailored to each developmental stage to enhance their learning abilities in a fun and creative way. There is a sitting area for parents, as well as a stall selling children's delicacies, coffee or snacks for waiting parents to keep them refreshed.