10 Important Features to Consider When Buying an apartment
10 Important Features to Consider When Buying an apartment
Everyone has priorities when purchasing a home. The purchasing procedure is lengthy and complicated, and it is easy to get off track. Having set priorities will help you navigate the process without missing crucial aspects that are important to you and your family.
Your realtor will want to know about your priority list as well. Understanding which qualities are most important can assist you in eliminating residences that will not work for you and comparing those that will.
We will talk about items to think about while buying a new home in this article. Each will have a different weighting for different customers, but all are worth considering. Now is the time to consider these features if you have not already.
Also, if you're buying the house with someone significant, talk it over to make sure you're on the same page about the importance of each aspect. Let's have a look.
Before you go any further, visit our homepage for booking your luxury apartment in Islamabad.
Location
Location, location, and location are among the most critical aspects of real estate. Pay great attention to the neighborhood where you intend to purchase your home. You'll want to make sure that your home is close to your workplace. "Many people don't consider their job, especially now, as they focus on remote work," says Ethan Taub, CEO of Loanry. Even if many people have permanently adopted it, you may still be obliged to attend meetings. Those seeking new work should think about whether there is anything nearby they are qualified for.
You may also want to think about the house's location in the area, as some people want to be tucked away from busy streets, while others prefer to be closer to main arterial roads.
Homebuyers with children or those planning a family should look into the local schools. Many homebuyers consider school quality to be a critical factor. Review the public and private alternatives, as well as information on entrance and registration. Knowing the crucial details ahead of time is usually a smart idea.
Size
The size of the land on which your home is built can affect a variety of aspects of its use and potential, so think about it before you buy.  The apartment sizes in a community may be fairly comparable. You'll quickly notice if you have a distinct preference for large or tiny, corner or interior once you start going to showings and looking at what's available.
Bedrooms
Each family's desired number of bedrooms will differ. If you want to grow your family in the future, a home with more bedrooms than you presently require should be considered. Extra bedrooms are useful for families who plan to entertain visitors or use them as office spaces. Consider how you plan to use your bedroom space in the short and long term before making a purchase.
Bathrooms
For many homeowners, the number of bathrooms in a home is a significant consideration. Consider how many people – including gusts – will use each bathroom. Do you want each bathroom to have a bathtub or a shower? Do you care about the size of each bathroom? Is it possible to add a bathroom to the house if it becomes necessary? When thinking about buying a house, ask yourself these vital questions..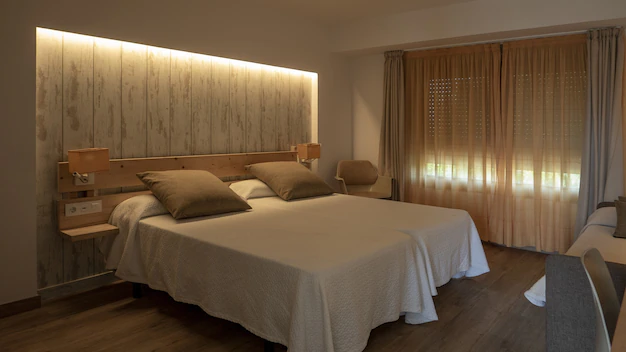 Kitchen design
The arrangement of the kitchen has an impact on its functionality. If you spend a lot of time in the kitchen with your family, you might want to consider a more open kitchen layout. If you do not cook frequently, a smaller or enclosed kitchen may suffice. Consider how important the kitchen space is to you and your family to help you decide.
Appliances
Replacing appliances in the home can be costly. Consider both your personal preferences and the age of the current equipment in your home. Some homebuyers may consider upgraded appliances to be a requirement or a bonus, while others may not.
The Apartment's Age
If you don't want to renovate, some homes that meet all of your needs could have been built decades ago. When purchasing a home, the age of the building is an important consideration. An older home may have its own unique character and attractiveness, but it may also require additional modifications, repairs, and improvements. If you want to buy an older house, make sure you have the time and money to renovate it. When purchasing an older home, building codes must also be considered. Because construction rules may have changed with time, having a rudimentary awareness of the regulations then and now will help you better comprehend the condition of the house. Consult your realtor for information on the condition of the building or where to find it.
Incentives for Sellers
When buying a home, keep in mind that some homeowners are more enthusiastic than others, while others are unconcerned about whether their home sells or not. Some sellers put their properties on the market, but they are not looking for a rapid sale. For the time being, these homeowners are content to remain in their homes. In reality, there's not that much scope for price haggling. A seller, on the other side, maybe very driven. This could be the result of an online auction, a sudden need to move out owing to a work relocation, or someone wishing to consolidate their debts.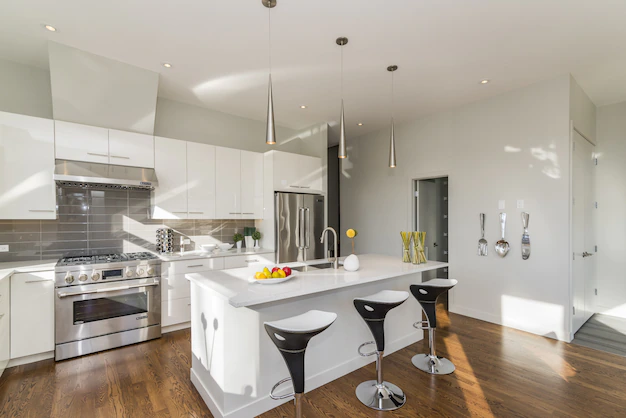 Purchase cost
Of course, the buying price of a home will have a significant impact on whether or not one should buy one. Create a budget that works for you and stick to it. Consider all of the fees involved with creating an offer and completing it to come up with a decision that fits your budget and aspirations.
Take a look at the cost of dwelling in your new region if you're moving. While many homebuyers consider this while relocating between districts or provinces, it is still vital to consider it even if you are only moving across town. What are the property taxes in that area like? Are gas prices comparable to or higher than where you live now? These aspects might have a long-term impact on your finances, so pay attention before choosing your dream home.
Maintenance
In your budget, you must include the expenditure on home maintenance. Some projects are purely cosmetic and straightforward to perform. Other tasks may necessitate more resources and time. The cost of maintenance and repairs is influenced by the home's age and condition at the time of acquisition.
Final Thoughts
Finding the appropriate house for you and your family will require staying true to your priorities. Location, lot size, bedrooms, baths, and kitchen are all vital for your enjoyment as well as resale value.
Knowing the age and condition of the house, appliances, and components will help you estimate how much work (and money) will be required to keep it in good shape over time. Once you know this, you may look into possible pricing offers to see if it's a worthwhile purchase for you.
While shopping for the ideal (or close) next house for your family, you'll put in a lot of time and work. Make use of your realtor's, mortgage professional's, and house inspector's expertise and support to help you along the journey.
Please share this article with a friend who might benefit from it if you appreciated it and found it motivating in your hunt for your next family-friendly house. Many thanks!